2 in 1 Airplane Travel Blanket and Pillow
Short Desc.:
2 in 1 Airplane Travel Blanket and Pillow Cushion blankets
NINGOB RESER HOME TEXTILES is a professional Manufacturer & Exporter specializes in manufacturing high-quality premium all kinds of Blankets & Throws and other Home Textiles and Other Merchandises what you are sourcing or seeking.  We are always seeking ways to closer links with our clients. We are committed to being the best source of profit for our customers by offering fast selling,unique and attractively packaged items at competitive prices.we will do everything in our power to continue to be
NINGOB RESER HOME TEXTILES is a professional Manufacturer & Exporter specializes in manufacturing high-quality premium all kinds of Blankets & Throws and other Home Textiles and Other Merchandises what you are sourcing or seeking.
We are always seeking ways to closer links with our clients. We are committed to being the best source of profit for our customers by offering fast selling,unique and attractively packaged items at competitive prices.we will do everything in our power to continue to be
Travel Blanket and Pillow - Premium Soft 2 in 1 Airplane Blanket with Soft Bag Pillowcase, Hand Luggage Sleeve and Backpack Clip (Black)
About this item
Larger blanket with premium soft micro plush material: This super soft, warm travel blanket has a very high level of comfort and can be used while sleeping in a variety of different locations and will keep you warm in many situations – especially during airplane travel. This is a larger size blanket comparing to the other variations that we have listed.
Soft carrying case with the blanket as a pillow - This blanket comes with a soft Micro plush, miniscule carrying case, allowing it to be taken to many different situations, such as in a car, plane, airport, while camping, and allows it to be stored easily at home. When blanket is stored in this case, this case can be used as a pillow. This easy Portable Pack measures 11.5 "X 10" with an attached hand luggage belt allowing you to easily transport it.
Hand luggage belt makes it perfect for airplane trips: Hand Luggage Belt in the case makes it Perfect for Airplane Travel Transportation: this blanket case has an attached soft belt, allowing it to be easily attached to a work bag, a backpack, a suitcase, hand luggage, and many more bags/luggages.
Backpack clip included in the package: With the backpack clip / carabiner, you can clip this blanket pillow to any backpack or to any other luggage - with the soft gray travel blanket.
Can be used as a throw blanket: This blanket allowing it to easily fit on your couch as a throw blanket/while watching a movie, while also not taking up too much space to not be easily stored on the couch. Best Gift for any traveler.
| | |
| --- | --- |
| Material | Polyester |
| Color | Black,Red,Blue,Gray,Green,Pink,Brown |
| Brand | Custom Logo |
| Blanket Form | Travel Blanket |
| Product Dimensions | 65"L x 40"W, 70 " x 48 " |
| Pattern | Solid |
| Recommended Uses For Product | Travel |
| Seasons | All-Season |
| Product Care Instructions | Machine Wash, Dry in the Shade, Do Not Bleach, Do Not Iron |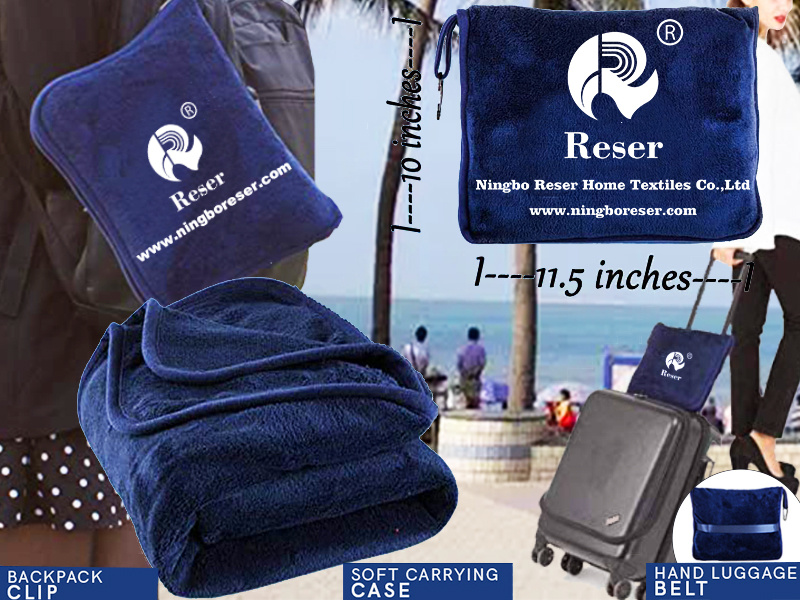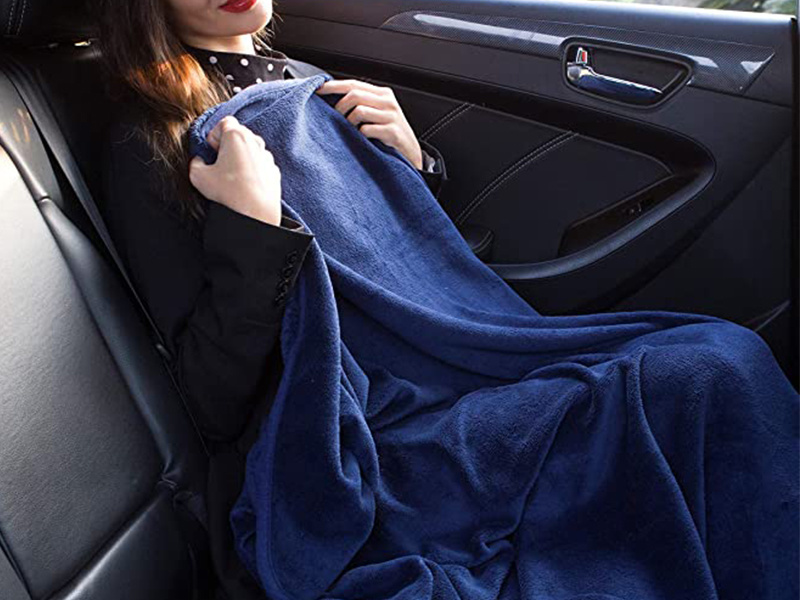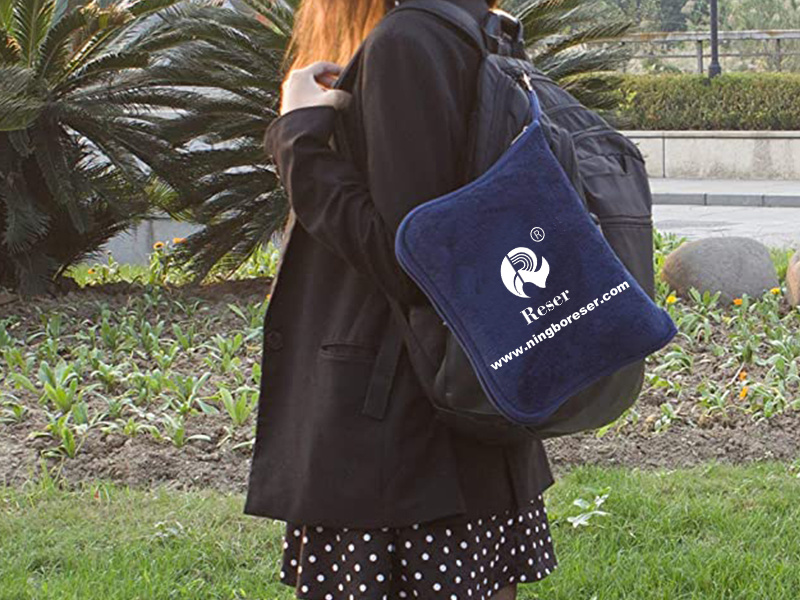 Product inquiry
Please fill in the correct contact information, and we will contact you as soon as possible! (Items marked with * are required)