Wearable Hoodie Blanket
Short Desc.:
Wearable Blanket Sweatshirt (Hoodie Blanket)
NINGOB RESER HOME TEXTILES is a professional Manufacturer & Exporter specializes in manufacturing high-quality premium all kinds of Blankets & Throws and other Home Textiles and Other Merchandises what you are sourcing or seeking.  We are always seeking ways to closer links with our clients. We are committed to being the best source of profit for our customers by offering fast selling,unique and attractively packaged items at competitive prices.we will do everything in our power to continue to be
NINGOB RESER HOME TEXTILES is a professional Manufacturer & Exporter specializes in manufacturing high-quality premium all kinds of Blankets & Throws and other Home Textiles and Other Merchandises what you are sourcing or seeking.
We are always seeking ways to closer links with our clients. We are committed to being the best source of profit for our customers by offering fast selling,unique and attractively packaged items at competitive prices.we will do everything in our power to continue to be
Wearable Blanket Sweatshirt (Hoodie Blanket) keeps you cozy and toasty in all season especially in winter as it made of ultra soft and warm fabrics. It's reversible: one side of the blanket is made of smooth flannel, while the other side is made of super soft Sherpa. This is exactly what you have seen on TV.
Versatitile Hoodie Blanket for Inddor & Outdoor- The Wearable Blanket Sweater is perfect for lounging at home, gaming, napping, reading a book, watching TV, or attending a sporting event/concert; It also makes an excellent gift for all Holidays, perfect for friends girlfriend daughter wife.

One Size Fits All - The oversized(35*78 IN) Hoodie Blanket is roomy enough so that you have enough space to curl up your body and even lift your legs so the blanket can tuck under your heels, keeps you warm for any relaxing time.

Multiple Corlors & Easy-The Wearable Blanket is available in several colors, such as gray, red, pink, blue, black, plaid, etc, perfect for Adults and Kids.

Features & Care-Free Wash: The huge hood & pocket keeps your head & hands toasty warm. Keep what you need in arms reach in the pocket. Washing? Easy! Just toss in the wash on cold then tumble dry separately on low - it comes out like new!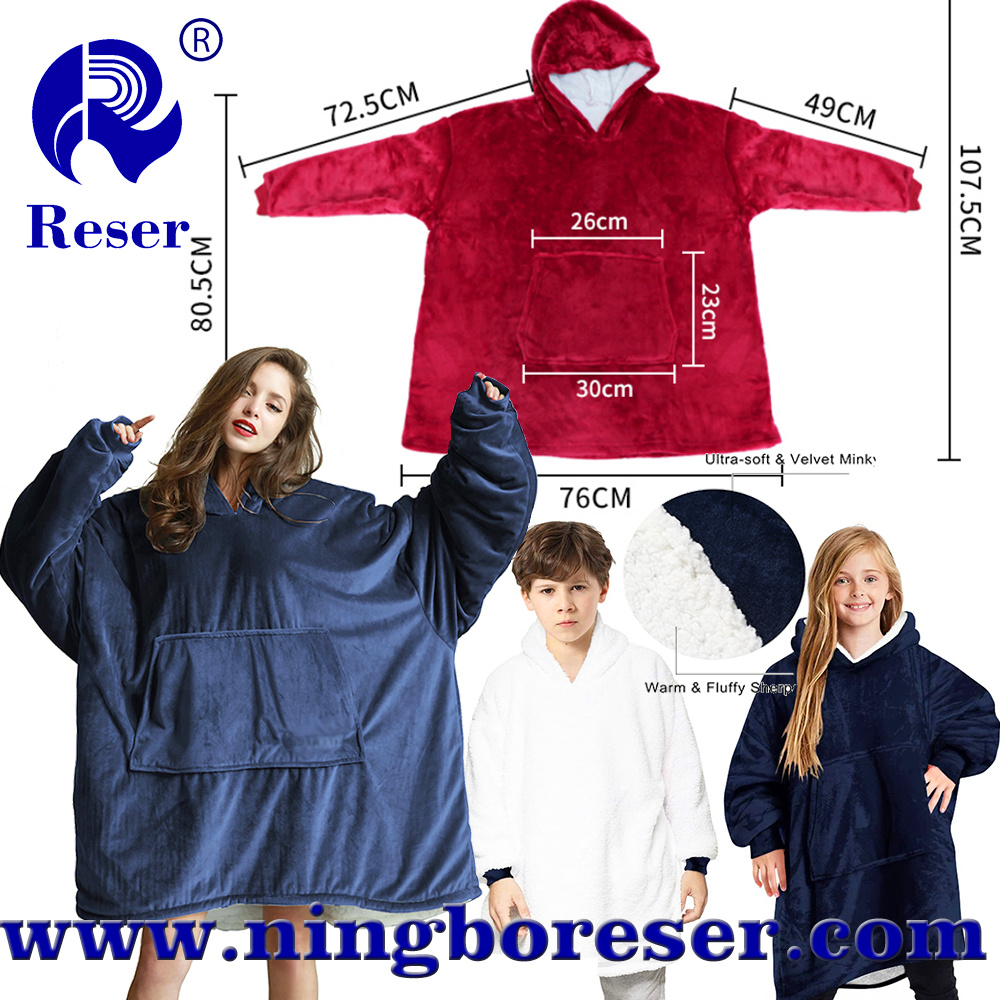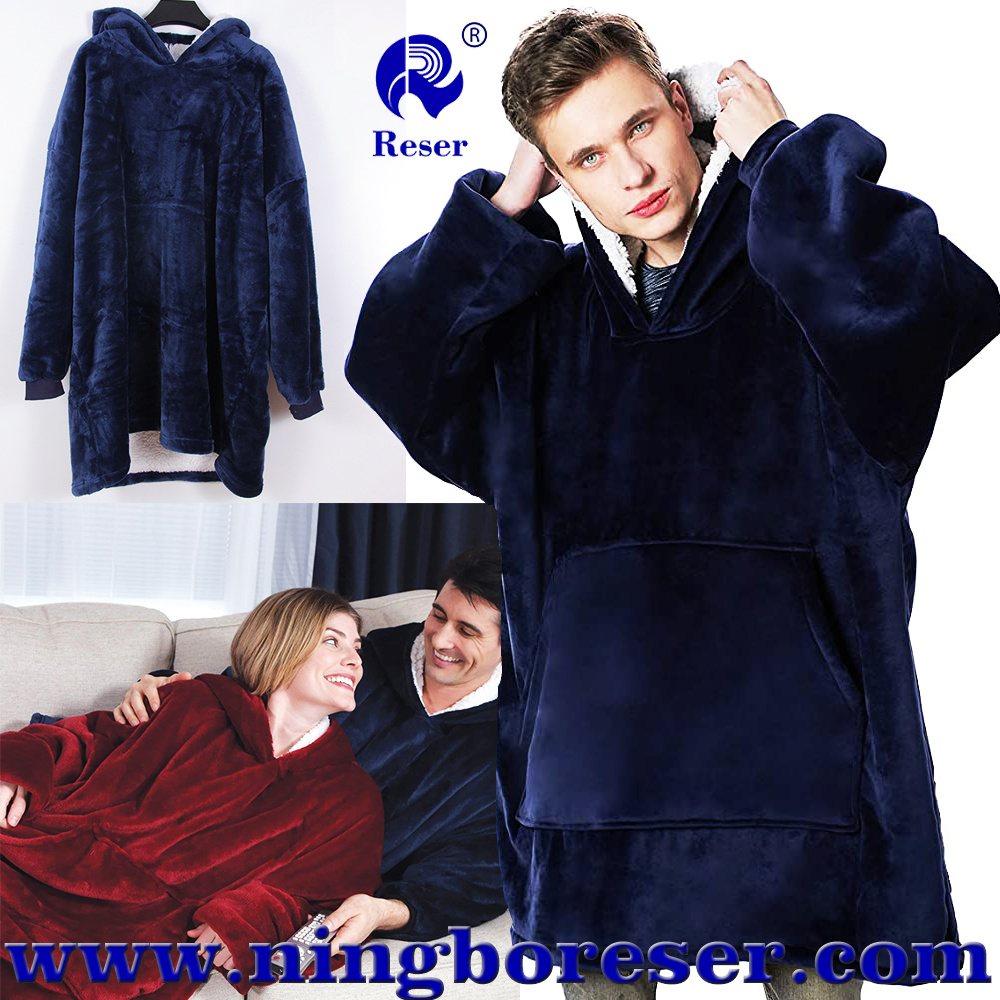 Product inquiry
Please fill in the correct contact information, and we will contact you as soon as possible! (Items marked with * are required)