Wholesale Super Soft Knitted Solid Color Impressed Jacquard Knurling Pattern Polyester CorduroyFlannel Throw Blanket for Sofa Chair Bed Decoration
Short Desc.:
Wholesale Super Soft Knitted Solid Color Impressed Jacquard Knurling Pattern Polyester CorduroyFlannel Throw Blanket for Sofa Chair Bed Decoration
NINGOB RESER HOME TEXTILES is a professional Manufacturer & Exporter specializes in manufacturing high-quality premium all kinds of Blankets & Throws and other Home Textiles and Other Merchandises what you are sourcing or seeking.  We are always seeking ways to closer links with our clients. We are committed to being the best source of profit for our customers by offering fast selling,unique and attractively packaged items at competitive prices.we will do everything in our power to continue to be
NINGOB RESER HOME TEXTILES is a professional Manufacturer & Exporter specializes in manufacturing high-quality premium all kinds of Blankets & Throws and other Home Textiles and Other Merchandises what you are sourcing or seeking.
We are always seeking ways to closer links with our clients. We are committed to being the best source of profit for our customers by offering fast selling,unique and attractively packaged items at competitive prices.we will do everything in our power to continue to be
Wholesale Super Soft Knitted Solid Color Impressed Jacquard Knurling Pattern Polyester CorduroyFlannel Throw Blanket for Sofa Chair Bed Decoration
Find High Quality Throw & Blanket with Competitive Price,your best sourcing directly from RESER HOME TEXTILES !
Enjoy the cold season with the cosy living blankets and cuddly blankets in corduroy look.
Size: 150 x 200cm, it is the perfect cuddly blanket for cosy evenings on the sofa, armchair, couch or as a bedspread on the bed
The High Quality 400 GSM jacquard blanket brings breathability and a light feel, the neat stitching brings structural strength and a beautiful look
The Fluffy Blanket can be washed comfortably in the washing machine at up to 40°C on the gentle cycle
The High Pile blanket is plain coloured and due to the high quality it does not fade quickly and lets you enjoy this beautiful corduroy blanket for a long time
Material 100 % polyester
Colours ,Weights and Sizes can be made to order.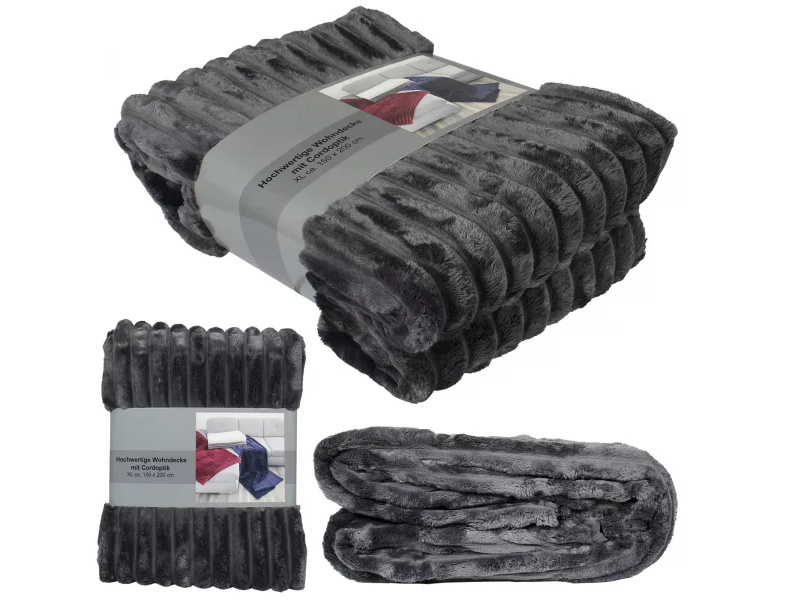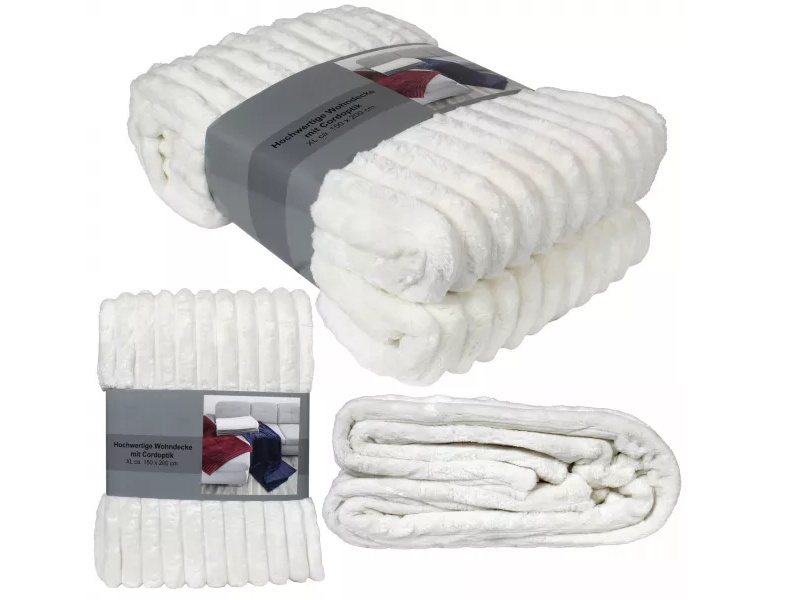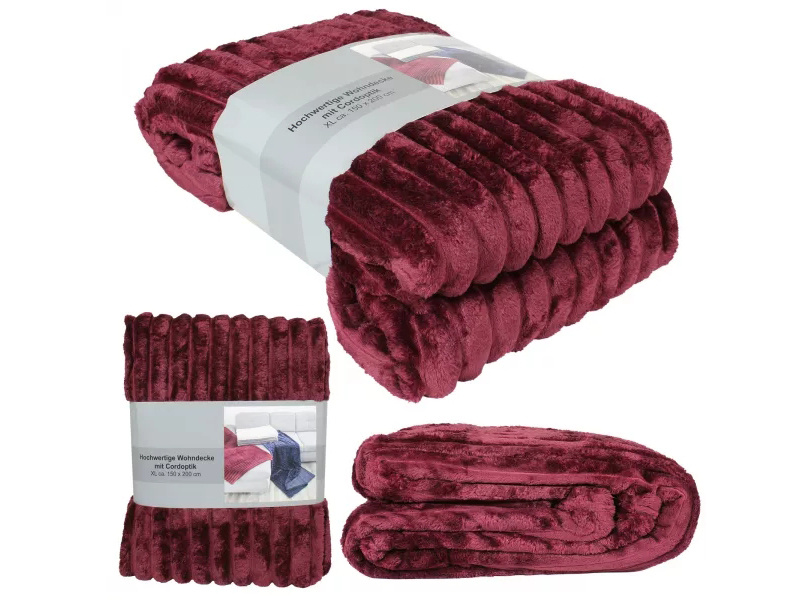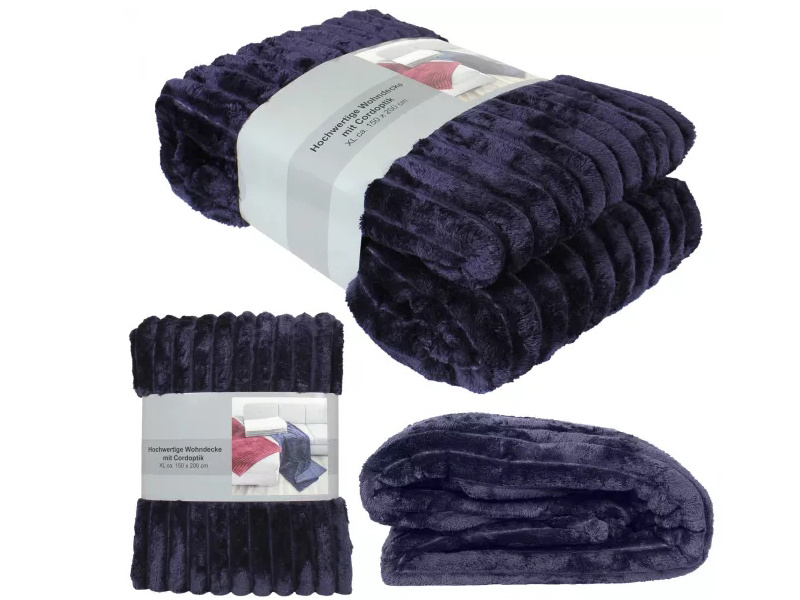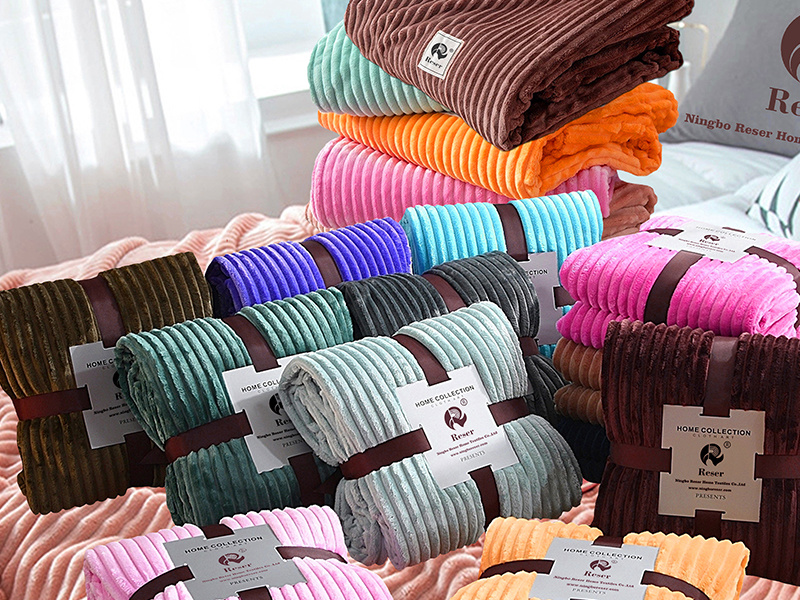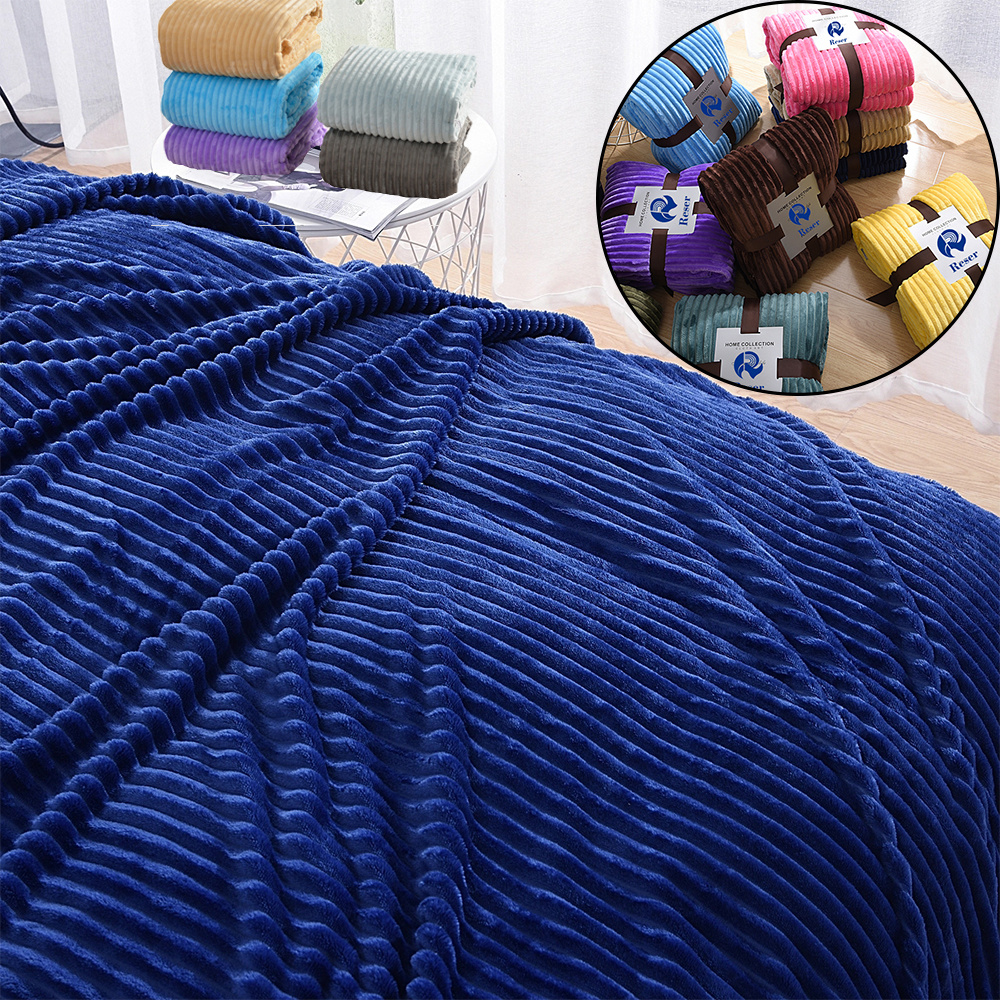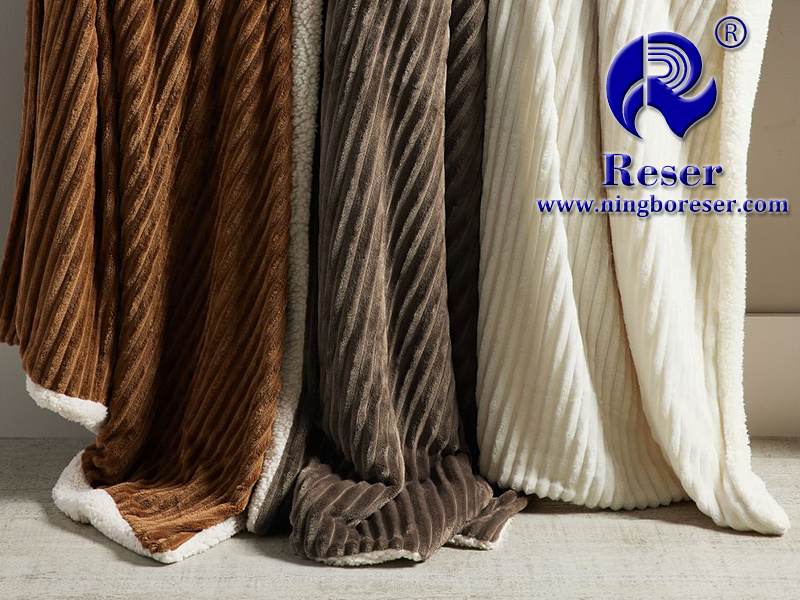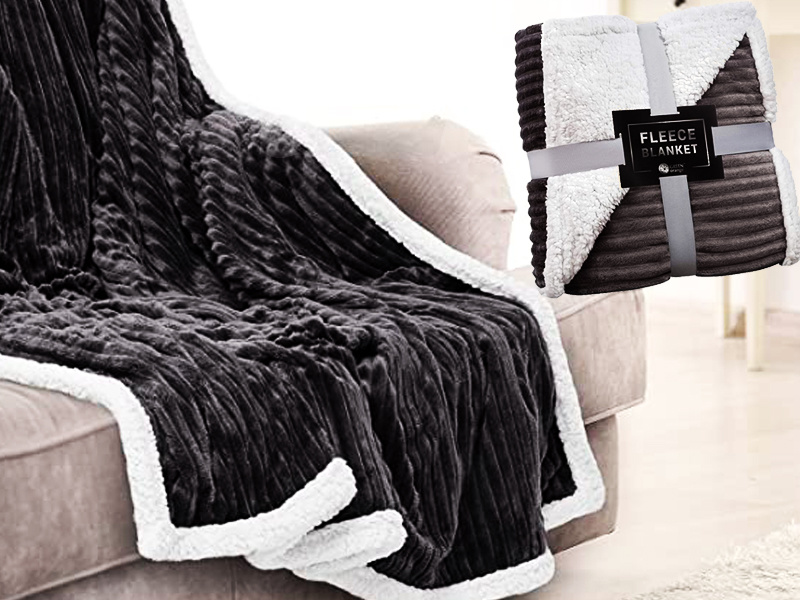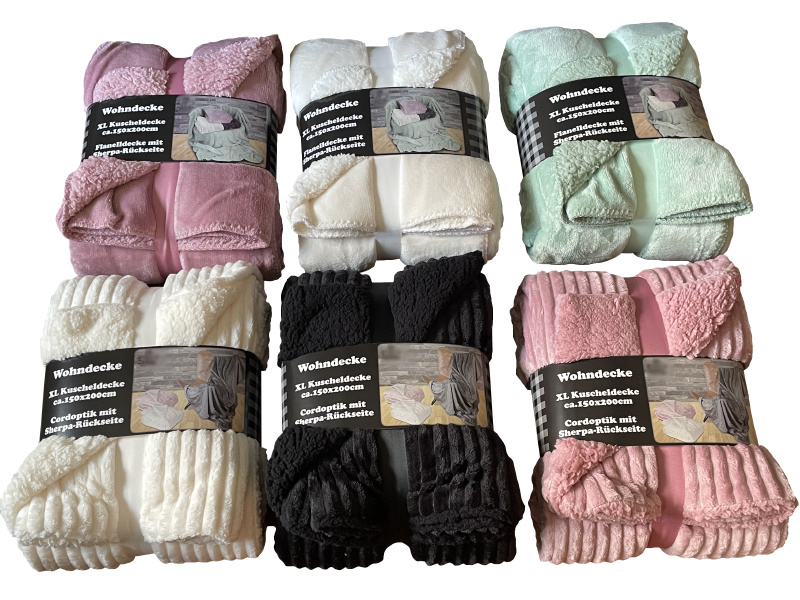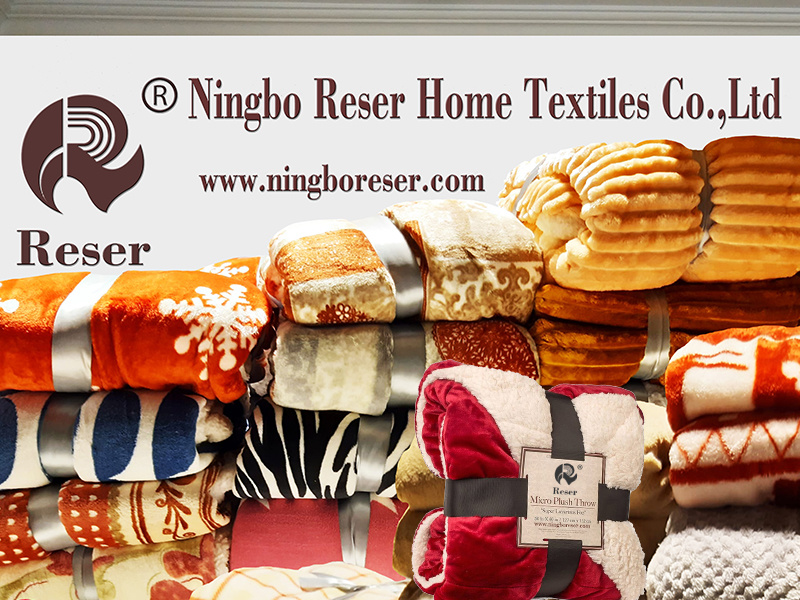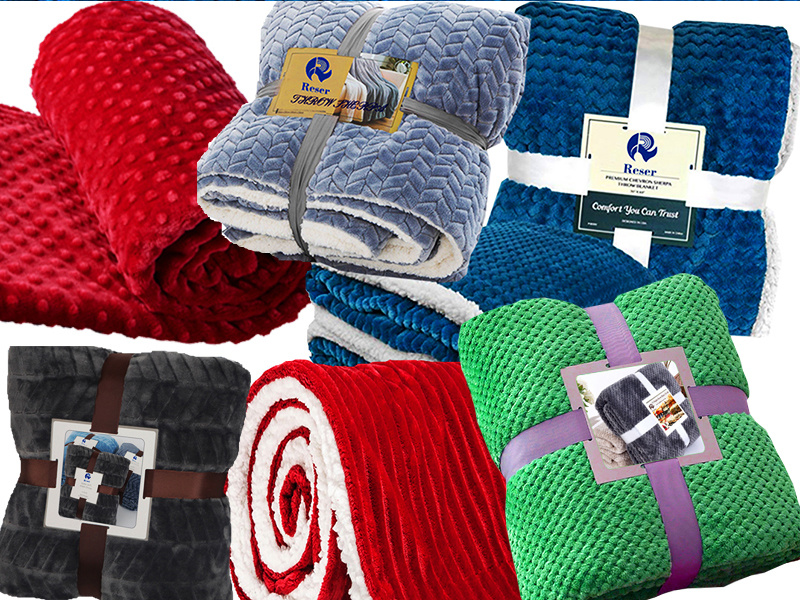 Product inquiry
Please fill in the correct contact information, and we will contact you as soon as possible! (Items marked with * are required)