3 Layer Design Mat Picnic Blanket Green Leaf Pattern Camping Picnic Mat Folds For Beach Jungle
Short Desc.:
3 Layer Design Mat Picnic Blanket Green Leaf Pattern Camping Picnic Mat Folds For Beach Jungle
NINGOB RESER HOME TEXTILES is a professional Manufacturer & Exporter specializes in manufacturing high-quality premium all kinds of Blankets & Throws and other Home Textiles and Other Merchandises what you are sourcing or seeking.  We are always seeking ways to closer links with our clients. We are committed to being the best source of profit for our customers by offering fast selling,unique and attractively packaged items at competitive prices.we will do everything in our power to continue to be
NINGOB RESER HOME TEXTILES is a professional Manufacturer & Exporter specializes in manufacturing high-quality premium all kinds of Blankets & Throws and other Home Textiles and Other Merchandises what you are sourcing or seeking.
We are always seeking ways to closer links with our clients. We are committed to being the best source of profit for our customers by offering fast selling,unique and attractively packaged items at competitive prices.we will do everything in our power to continue to be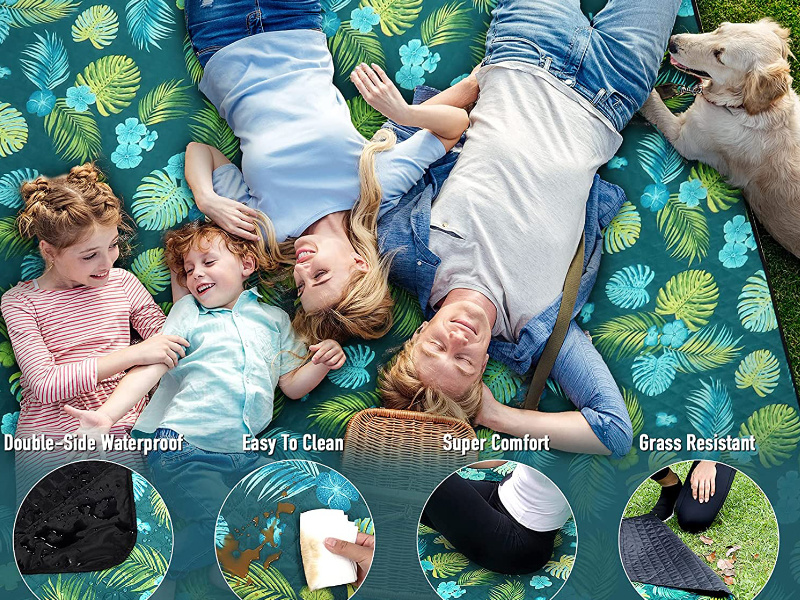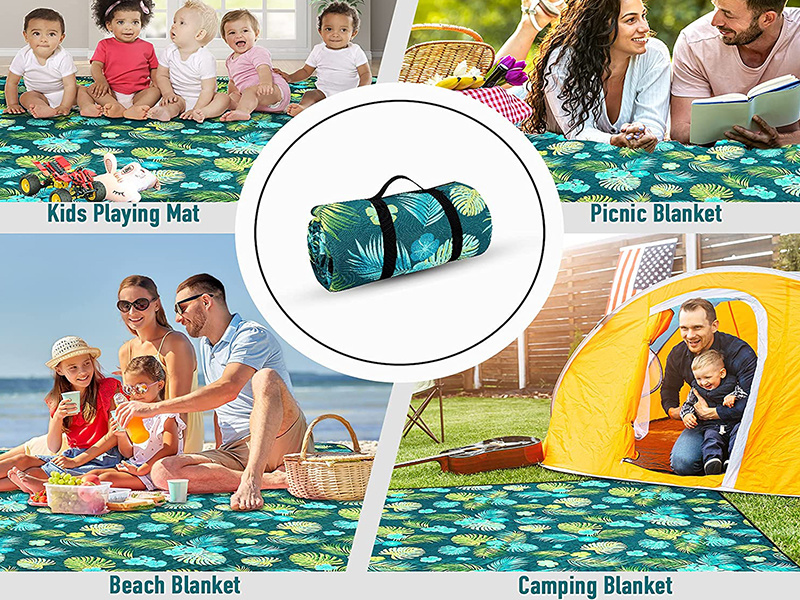 Product Description
* Extra Large & Foldable Compactly: This waterproof picnic blanket with unfolding size 59"L x 79"W can comfortably fit up to 4-6 adults, still roomy enough for food & drinks. It is definitely the perfect option for your whole family or friends to enjoy outdoor dining or lounging. Whereas, enhanced Velcro makes the outdoor picnic blanket easily folded into a compact tote, so you can take it anywhere.
* Durable 3-Layer Design: Constructed with 3 layers, sturdy & skin-friendly polyester on top, soft padding in the middle and waterproof Oxford on backing. Thicker design along with 4 additional ground stakes makes it more stable in windy condition.
* Waterproof & Sandproof: Thanks to it's water-resistant bottom, the large picnic blanket is completely waterproof and sand-free, which will keep you from ground moisture or beach dampness, protect you from sand, mud, wet grass or even dirt campgrounds. Say goodbye to all that annoying sand/grass which sticks to your regular fleece blankets!
* Easy To Clean & Machine Washable: Comes with double-sided waterproof design, it is super easy to wipe away the grass, sand, dirt, or rocks from the big picnic blanket, simply by shaking or slapping. In addition, you just need to absorb liquid or clean stains on surface with a tissue or wet towel. Whereas, the ultra-sonic quilting technology ensures our park blanket machine washable without damage.
* Multiple Functions: The cute picnic blanket performs effectively at backyard, park, camping, hiking or beach concerts, etc. Not only for outdoor activities, it can also be used as indoor playing mat for kids/pets, baby's crawling blanket or even an emergency survival blanket, which is definitely a perfect gift for your family or friends.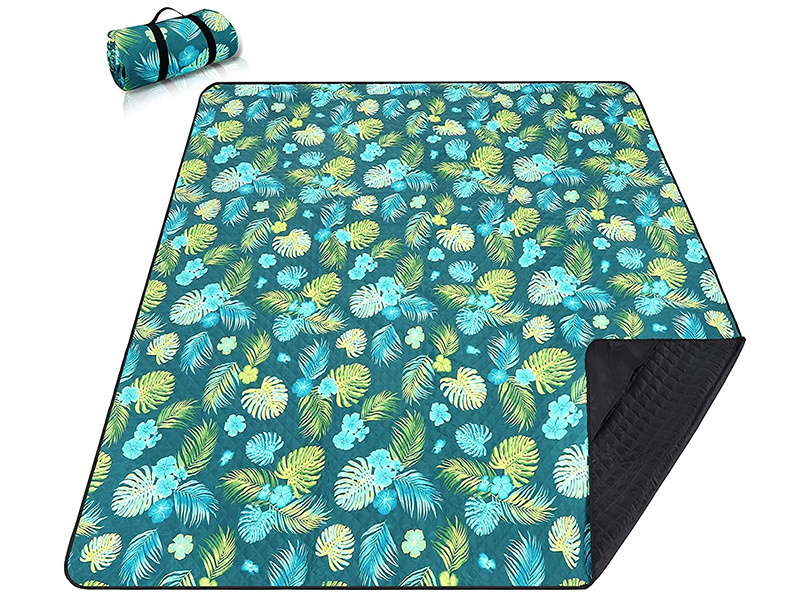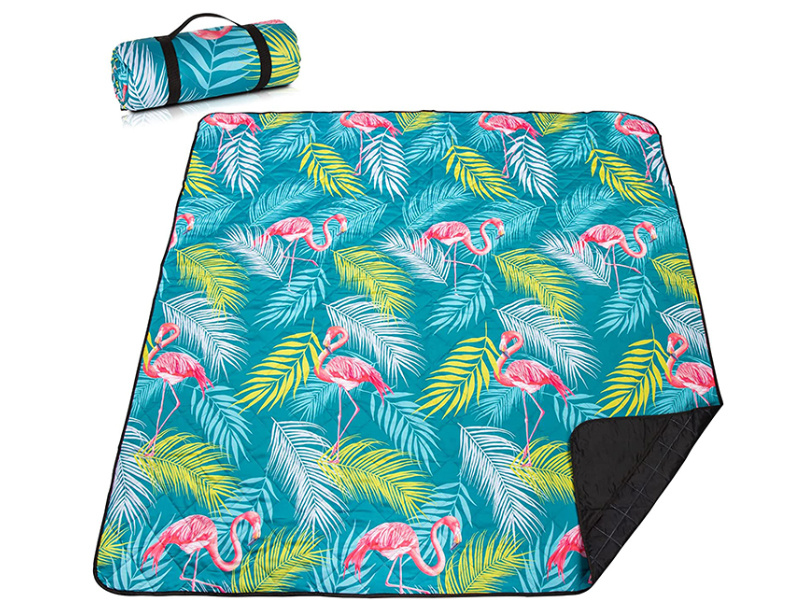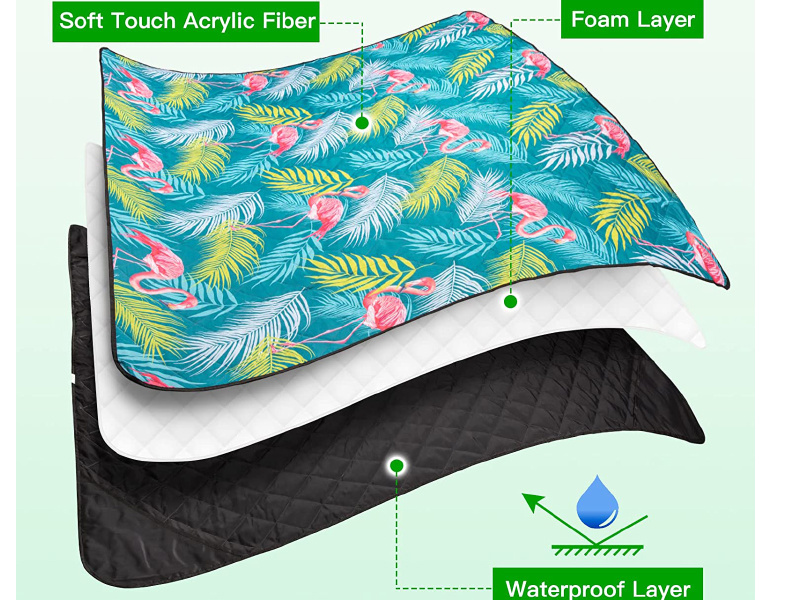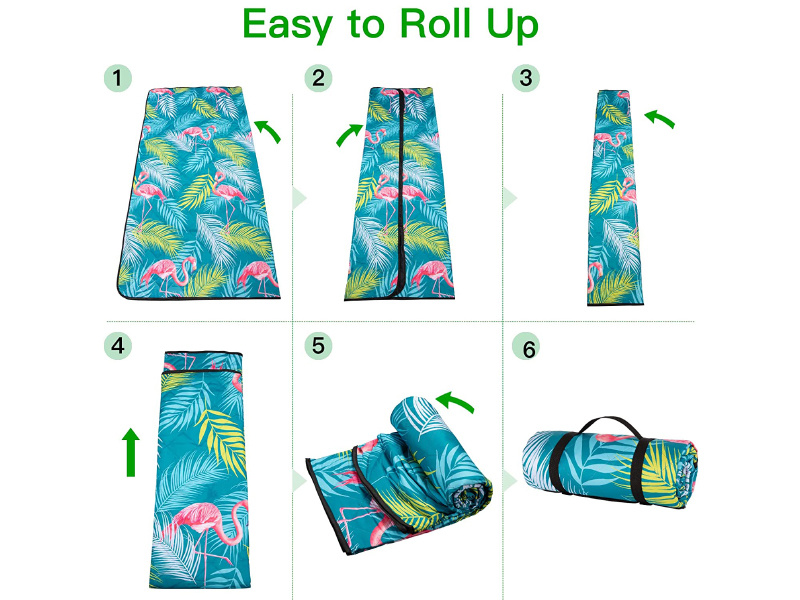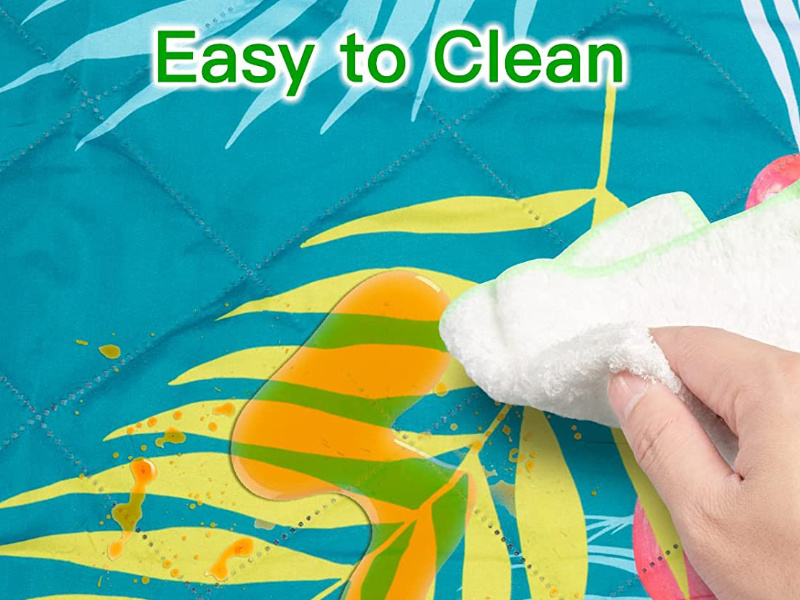 Product inquiry
Please fill in the correct contact information, and we will contact you as soon as possible! (Items marked with * are required)